AC Milan striker Zlatan Ibrahimovic has signed a new deal at the club that will see him play for the Italian Serie A giants beyond the age of 40.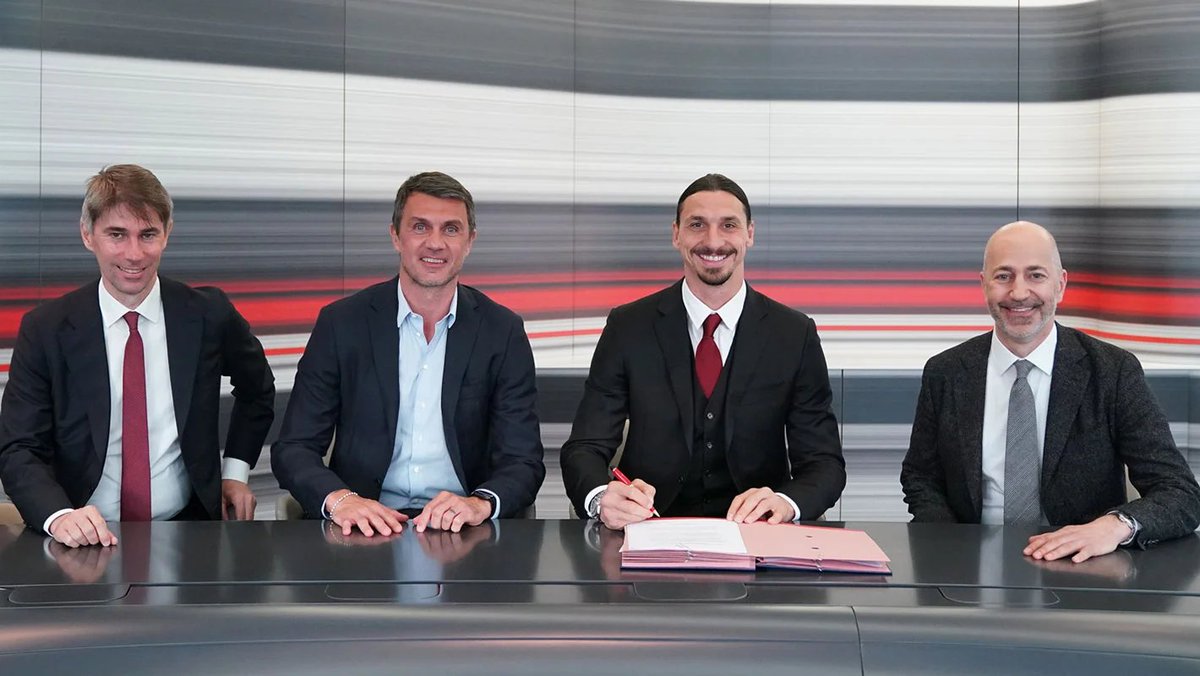 The 39-year-old Sweden national team icon turns 40 later this year and he has signed a one-year extension to his Milan contract that was initially expected to run out this summer.
His new contract at AC Milan was confirmed by the club on Thursday and it's believed that the Sweden international player will earn at least €6m during the duration of that one-year extension plus €1m in bonuses.
Ibrahimovic has been with Milan since he returned to the club on a free transfer in December 2019. Since then, he has been one of the major performers for the Rossoneri. The ageing Sweden striker was at the forefront of their Serie A title challenge this season but the club has not been able to maintain the momentum from the start of the season.
Milan spent several weeks at the Serie A summit at the start of the season before they were overtaken by city rivals Inter Milan at the turn of the year.
Inter have an healthy lead over nearest challengers Milan at the top of the Italian Serie A table as things stand ahead of the final six games in the league this term. The Nerazzuri have ten points more than Milan in second place and they need just three more wins to secure a first league title win for over a decade.
The Nerazzuri are on course to end their league title drought, while Milan will have to wait longer to end their own title drought. The Rossoneri last won the league at the end of the 2010/11 Serie A season.
Sweden football legend Ibrahimovic has scored 84 goals in 130 appearances for Milan in total. He has played most for the Rossoneri in Italy.  Apart from Milan, he has also played for both Inter Milan and Juventus in the Italian top flight.
The experienced strikerscored 10 goals in 18 league games when he signed a short-term contract spanning six months in December 2019. His form prompted the Rossoneri to hand him a one-year deal at the end of that short-term contract and he has scored 15 goals in just 17 Serie A games in an injury-hit campaign during that one year. He has now signed another one-year extension as pointed out earlier.