Sweden national team icon Zlatan Ibrahimovic was one of the goalscorers as his AC Milan team ended on the wrong side of a seven-goal thriller at the end of the Italian Serie A trip to Florence to face Fiorentina. Ibrahimovic scored two of the three Milan goals but it was not enough to claim at least one point thanks to the red-hot form of the highly rated Serbian striker DusanVlahovic. Arsenal and Tottenham Hotspur target Vlahovicscored twice to lead Fiorentina to a 4-3 victory over Milan.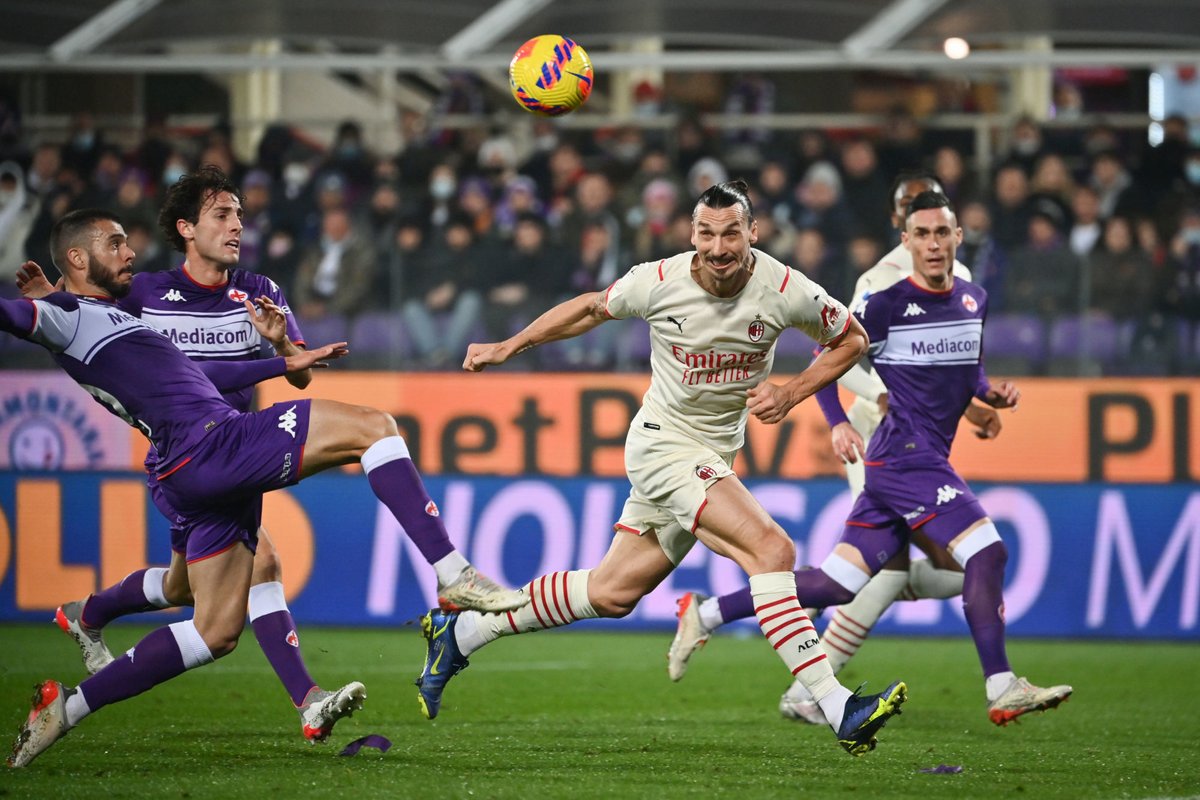 Hosts Fiorentina scored the first goal of the game on 15 minutes thanks to Ghanaian footballer Alfred Duncan. Riccardo Saponara then scored a second Fiorentina goal on the stroke of half-time to deliver a big blow to the hopes of Milan getting a win that would take them three points clear at the top of the Italian Serie A table. Saponara was able to get a goal against his former team.
Sweden national team player Ibrahimovic scored his two goals in the second half, but Milan had left themselves with much to do after a tame defensive effort in the first half. Vlahovic scored one of his brace on the hour mark to give Fiorentinaa three-goal lead, and Ibrahimovic would reply with one of his own two goals two minutes later. The Sweden international then made it two goals in five minutes as he reduced the deficit for Milan to just one with his brace midway into the second half.
Vlahovic took the game away from Milan finally with his second goal five minutes from time, and the own goal from Leonardo Venuti for Milan's third goal deep into stoppage time proved to be mere consolation in the end.
Milan missed the chance to go above Napoli by three points with a win over Fiorentina and they have city rivals Inter Milan to thank after they remained level on points with the team from Naples. In their own game, Napoli lost 3-2 at Inter despite taking the lead to ensure that they stay on the same points (32) as Milan. Napoli are still the top spot recipient due to a better goal difference than Milan.