Former Premier League star Dickson Etuhu is facing bribery charge against him in Sweden, as per reports. The former Manchester City and Fulham player featured for clubs in Sweden before retiring to become an agent. As part of investigations into match fixing in Sweden, it was discovered that Etuhu might have paid former AIK Stockholm teammate Kenny Stamatopoulos for match fixing against Gothenburg last year.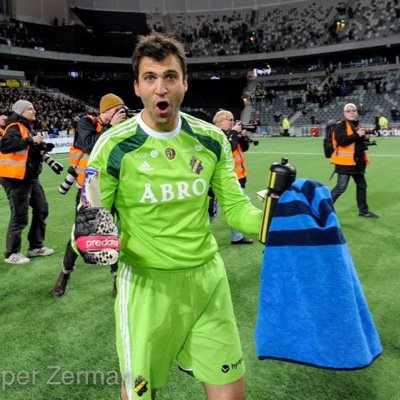 The revelations were made following an 18-month investigation into match fixing in Sweden. The game was cancelled when the allegations came up. However Etuhu's lawyer Johan Akermark has insisted that his client offered no bribe.
Akermark said Etuhu only had ''a snack" with the AIK goalkeeper Stamatopoulos. He added that Etuhu has explained what happened and intends to use it at the trial.
Aside Etuhu, another former player Alban Jusufi has also been charged with actions bordering on match fixing. Jusufi retired in 2013 but remained connected to the game. It is alleged he also bribed others to get games in his favour.
The 36-year old Nigerian-British started his career with Manchester City in the early 2000s before playing for Preston, Norwich and Sunderland. He played for Fulham and Blackburn as well. His career saw him play over 100 games in the Premier League and English Championship.
In recent years he has been without a good club, finding it hard to get deals and good salary package after moving to clubs on free deals. He retired last season, so it is easy for prosecutors to argue his financial situation made him do it. It is unknown if the evidence against him is substantial enough to put him behind bars. His minor drug offence in Sweden would count against him as well.
In recent years, several former players have been found guilty of match fixing in Sweden, and sent to jail.